PROBATE & PROBATE ADMINISTRATION ATTORNEY WITH MORE THAN THREE DECADES OF EXPERIENCE.
The probate process may seem like a tedious and daunting task, but my decades' worth of experience will give you both clarity and peace of mind as we walk through the process together. Don't think of going through probate as a chore, think of it as an opportunity. An opportunity to finally get things sorted out, an opportunity to clear the air, and an opportunity to start the next chapter of your story.
RUSSELL MANNING
ATTORNEY AT LAW
I became a lawyer because of my father, who had a sixth-grade education and was starting his own small business when I was young. He had attorneys helping him get his business up and running, so my first impression of attorneys in the real world was that they were friendly, helpful, and understanding people.
This gave me the push I needed to pursue my goal of helping people who needed it most. Throughout my time as a probate attorney, I have helped numerous people with their probate needs.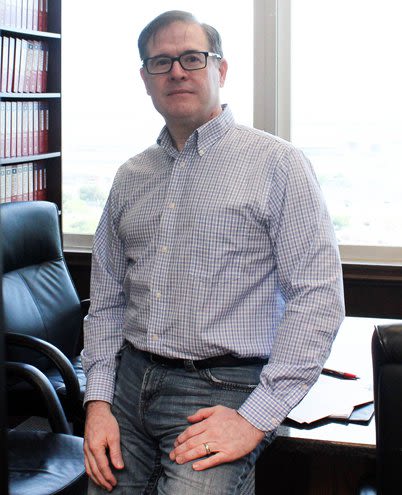 DO YOU NEED
A PROBATE ATTORNEY?
I WILL GIVE YOU AND YOUR FAMILY THE CLARITY YOU NEED ON YOUR LOVED ONE'S ESTATE
The larger the estate in question, the more attention it needs. Because they have so many moving parts, it is important to bring an attorney into the picture so that they can explain to you what each part means. Ultimately, it's my goal to make sure you never feel any uncertainty over how the estate is being handled.
3 AREAS OF PROBATE I CAN ASSIST WITH:
PROBATE & ESTATE ADMINISTRATION

If you need to settle a dispute for a loved one's estate, I am the resource you need. I can help you with any of the following: will contests, probate administration, and elder financial abuse allegations regarding a will or trust.
PROBATE & ESTATE MEDIATION

Mediation is a way to solve probate disputes in a fair and efficient way. Instead of working for "one side" of the dispute, I will work as an objective third party middle-man to help create swift and efficient resolutions
WILL CONTESTS

One or multiple parties involved may contest a will, which means that they believe something is incorrectly documented in a loved one's will. Allow me to pursue the truth so your loved one's wishes are respected.
NEED AN UNBIASED VOICE OF REASON?
WHY SHOULD YOU WORK WITH ME?
I am passionate about designing strategies that will cover all of your bases. I will explore every angle and every course of action as we pursue the best possible outcome for your situation.
COLLABORATIVE REPRESENTATION
Throughout our time together, you shouldn't ever be confused or uninformed. I believe clarity is a crucial element for the most effective representation in probate.
STRAIGHTFORWARD
LEGAL COUNSEL
You deserve an attorney that is honest about his decisions with you. If I don't think I will be able to handle your case to my fullest potential, I will let you know so you don't waste time or money.
I WILL HELP TO TAKE A LOAD OFF YOUR SHOULDERS
You are probably going through a stressful and trying time as you settle your loved one's estate. During this time, tensions can rise and will often tear families apart because everyone is often in it for themselves. If you need someone to help set the record straight on your relative's possessions, turn to me for effective representation.