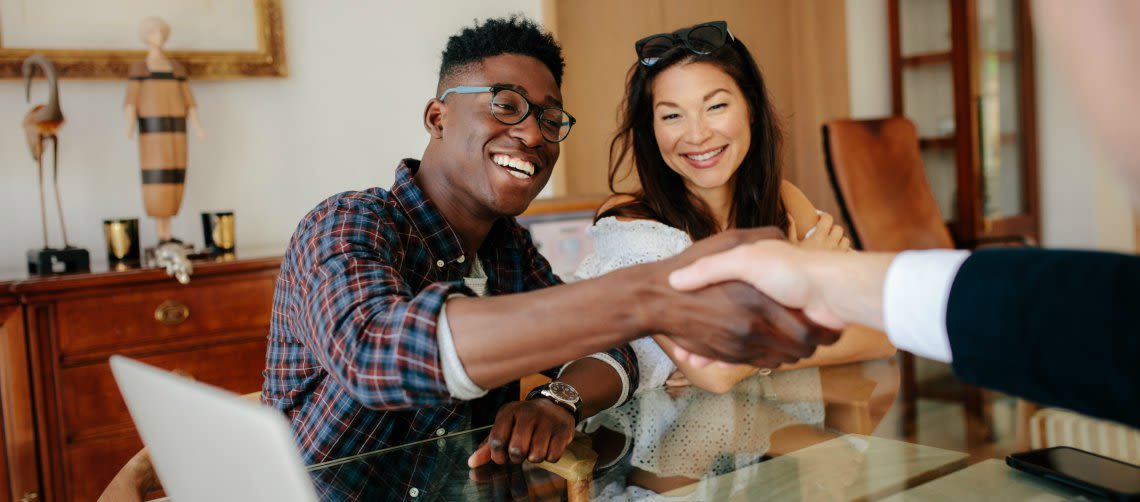 WHAT STEPS CAN I TAKE NOW
SO MY LOVED ONES
CAN AVOID PROBATE?
---
The nature and size of your estate typically determine the cost and amount of time it will take to complete the probate process. On average, the probate process can easily cost from 3 percent to 7 percent or more of the estate's total value and take up to two years to complete. In fact, probate may eventually cost more when an executor, accountant, and attorney are involved. Likewise, the Texas court will freeze all the deceased estate's assets until property distribution is finalized. Thankfully, avoiding probate can help accelerate the asset distribution process while saving costs.
In order to understand the steps to take to avoid your estate going through probate in Texas, it is important to consult with a knowledgeable probate and estate planning attorney for detailed guidance. I am attorney Russell Manning and for more than 30 years, I have been providing experienced legal services and comprehensive guidance to clients in probate and estate planning matters. As your legal counsel, I can review your unique situation, help you understand the benefits and risks of avoiding probate and discuss your possible options. I'm proud to serve clients in and around Corpus Christi, Texas, including Bee County, South Texas, and the Coastal Bend area.
WHAT IS PROBATE?
Probate is a court-supervised process that is used to settle the final affairs of a deceased person and distribute assets to inheritors. During the probate process, the deceased's estate assets are gathered and evaluated, debts and taxes are paid, and heirs and beneficiaries are determined.
For a simple estate in Texas, the entire probate process may take between six months and a year. However, probate may take longer if the original will or estate planning documents can't be located or when surviving family members are hostile over the remaining assets.
HOW DOES PROBATE AFFECT YOUR SURVIVING FAMILY MEMBERS?
Probate may affect the surviving family members and loved ones of the deceased in the following ways:
The cost of probate is expensive and may reduce the size of the estate that is left to be inherited.

Assets and bank accounts are frozen and made completely inaccessible during the probate process.

The probate process is lengthy and time-consuming.

The distributed property will be further subjected to state, federal, and inheritance taxes.

There is a lack of privacy and control in probate.
THE PROBATE PROCESS IN TEXAS
Texas probate law requires that all the deceased's assets be gathered and outstanding debts and taxes paid. Only then can the remaining assets can be distributed according to the terms of the will or according to Texas intestate succession laws if there is no will. The Texas probate process includes the following steps:
Filing: The probate process begins by filing an application for probate with the Texas probate court in the county where the decedent lived.

Posting: The county clerk posts a notice at the courthouse stating that a probate application was filed. This will inform anyone interested in contesting the will or estate administration.

Will Validation: During a hearing, the presiding judge will recognize the decedent's death, verify the validity of the will, and appoint an administrator or executor.

Cataloging Assets: The appointed administrator or executor will gather, catalog, and report all the estate assets to the county clerk. The person must create an accurate inventory of the assets.

Identifying Beneficiaries: The executor must notify the heirs and beneficiaries of the estate and other persons named in the will. If there is no will, the Texas probate court will determine inheritors.

Notifying Creditors: The executor will also notify creditors and give them the opportunity to file claims against the estate. The notice must be published in the local newspaper.

Resolving Disputes: It is the responsibility of the appointed administrator or executor to ensure that all disputes and disagreements between surviving family members are resolved.

Distributing Assets: Once debts and taxes are paid and disputes are resolved, the remaining assets can be distributed to heirs and beneficiaries.
HOW TO AVOID PROBATE
Here are some possible options to help your loved ones avoid probate in Texas:
ESTABLISH A TRUST
A trust is a fiduciary relationship whereby a person (trustor) appoints another person (trustee) to handle the trustor's final affairs, manage assets upon death, and transfer property to inheritors.
Trusts are a bit trickier and costlier upfront than a will but are designed to prevent your surviving family members from having to go through probate upon your death. An experienced estate planning attorney can review your unique circumstances and determine the right option that best suits your needs.
JOINT TENANCY
An asset that is listed with more than one owner will be transferred to the surviving owner(s) automatically without going through the probate process.
OTHER METHODS
Some other ways to avoid probate include:
Transfer on death accounts or Payable on death accounts

Beneficiary designations

Transfer-on-death deeds for real estate

Tenancy by the entirety

Community Property Survivorship Agreements - Texas Constitution (Article 16, Section 15)
HOW LEGAL COUNSEL CAN HELP
Avoiding the expensive probate process can help accelerate the entire property distribution and save cost. If you're trying to determine the rights steps to take to avoid your estate going through probate, consulting with a knowledgeable probate and estate litigation attorney is important for detailed guidance and to protect your rights and loved ones.
Attorney Russell Manning is committed to offering comprehensive legal guidance in matters of probate, estate planning, trusts, and wills. As your attorney, I can assess the circumstances surrounding your unique situation and help you understand your available options to avoid probate. Using my extensive experience, I will offer you the detailed guidance you need to avoid the entire probate process and navigate key decisions.
Contact me today to schedule a one-on-one consultation with a knowledgeable Texas estate planning attorney. I can offer you the experienced legal counsel and advocacy you need to make informed decisions. I work with clients throughout Corpus Christi, Texas, and the surrounding area including Bee County, South Texas, and the Coastal Bend area.