PROBATE ATTORNEY SERVING FORT WORTH, TEXAS
Are you facing a difficult probate process? There are a lot of details involved in the matters surrounding probate. These details are not only often confusing and frustrating but they can also lead to expensive mistakes if they go overlooked.
With more than 30 years of extensive experience as a probate litigator, I have guided many of my clients quickly and smoothly through their probate matters. I understand that probable can often make it difficult to heal and move on after the passing of a loved one. If you or someone you know is facing probate, don't handle these matters alone. Call me today.
SCHEDULE A FREE CONSULTATION
RUSSELL MANNING
ATTORNEY AT LAW
After being inspired by an attorney who assisted my father, a small business owner, I decided to pursue a career as a lawyer. This encounter solidified who I am as an attorney and how I treat my clients. I understand that probate matters can be extremely complex and cause strain on family relationships after a loved one's death. I seek to provide each and every one of my clients with the highest quality of advocacy and support I can offer. My goal is to help take the burden of the legal complexities and allow my clients to focus on moving forward after the passing of someone dear to them.
If you are facing probate, give me a call today. With over three decades of experience, I have the skill and know-how to help you through this trying time. I have seen countless family conflicts, and although I can't always resolve these conflicts without going to trial, I do not hesitate to move aggressively on behalf of my clients.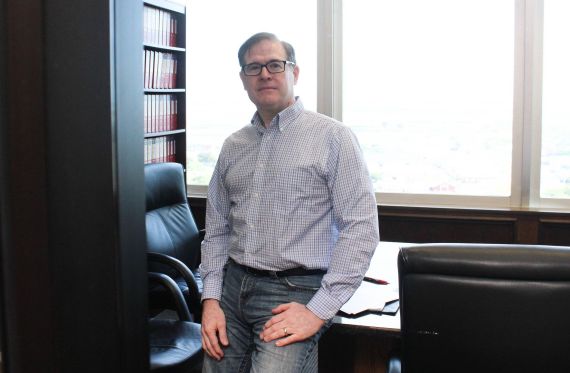 DO YOU NEED THE HELP OF A PROBATE ATTORNEY?
Yes. In most cases, settling probate matters properly requires experience and careful attention to detail. This usually includes meeting deadlines, filing documentation, and following the many specific probate procedures that must be completed. Though not all estates in Texas are required to go through probate, when they are, it is important to have an attorney who can help you navigate through the process. Don't try to handle this alone, call me today to schedule a free consultation.
EXTENSIVE LEGAL KNOWLEDGE

My knowledge of the law did end with law school. Even after three decades of practicing law, I understand the importance of staying up to date with new or upcoming developments that could benefit my clients.
PERSONALIZED SERVICE

Every family situation is different and requires a strategic, personalized plan that is specific to that family's needs. No matter what you and your family are facing, I will treat your case with the respect and attention it deserves.
RESPECTFUL REPRESENTATION

When your probate matters are handled with care, your family will be able to focus on what matters most. As your attorney, I will pursue your best interests while showing respect for the wishes of those who have passed.
DON'T FACE YOUR PROBATE CHALLENGES ALONE
GET HELP NOW
COMMON PROBATE CHALLENGES I GUIDE CLIENTS THROUGH
When one or more beneficiaries believe the will does not meet legal standards, feel entitled to more than they have inherited, or question the creditors' claims against the estate, you need a trusted attorney. I can investigate the claims against the will and provide representation in such cases.
PROBATE & ESTATE LITIGATION
Sadly, disputes over estates such as suspicion of elder abuse, will contests, and probate administration often occur after a loved one dies. In these situations, it is important to have legal guidance not only because claims like these are confusing by nature, but also to seek to preserve family relationships.
PROBATE & ESTATE MEDIATION
An estate dispute like an elder abuse claim or will contest can negatively impact family relationships. Mediating an estate dispute can help prevent damage that could be irreversible. By helping families focus on the intent of their loved one's wishes, I can help relieve conflict and find a solution.
GET THE INDIVIDUALIZED ATTENTION
AND SUPPORT YOU DESERVE
For over 30 years, I have served the community of Fort Worth and the surrounding areas of Corpus Christi, Texas — as the sole practitioner here at my firm, I ensure that all of my clients receive personalized legal guidance that suits the needs of their family's probate process. After the passing of a loved one, a family is in its most fragile state. If you are facing probate, don't take that burden on yourself. I will give you and your family the representation and support you deserve during these trying times. Call me today to schedule a free consultation.